Cameron Indoor Stadium Seating Chart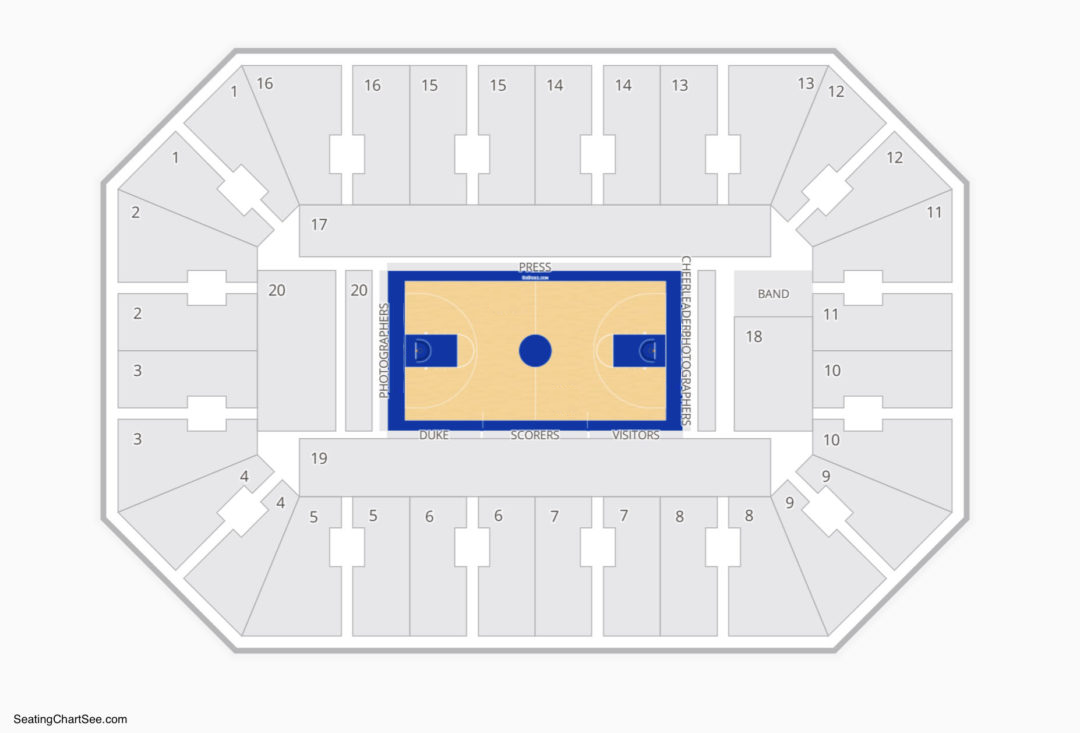 NOTE: Depending on the type of event, the seating configuration may be subject to change. Always check the individual event seating map displayed when selecting your tickets.
All seats in sections 1-16 are chairback seats. Sections 1-16 are located upstairs and sections 17-20 are located downstairs.
Section 17 which is just behind Press Row is where you will find the best seats in the stadium. However, the whole section 17 is allocated to undergraduate students of Duke only.
Visiting team fans are allocated seats in the first 3 rows of seats right behind the visitor team bench in section 19. Sections 1-16 and 19 are mostly reserved seats.
We strongly suggest the general public to go for a seat in section 19 middle section to have the full view of the stadium despite that past attendees state that there are no bad seats in the stadium.
Secure your tickets today by selecting your desired seats. Visit the Cameron Indoor Stadium schedule to view all upcoming events.
To view our ticket & refund policy please visit the ticket information page.